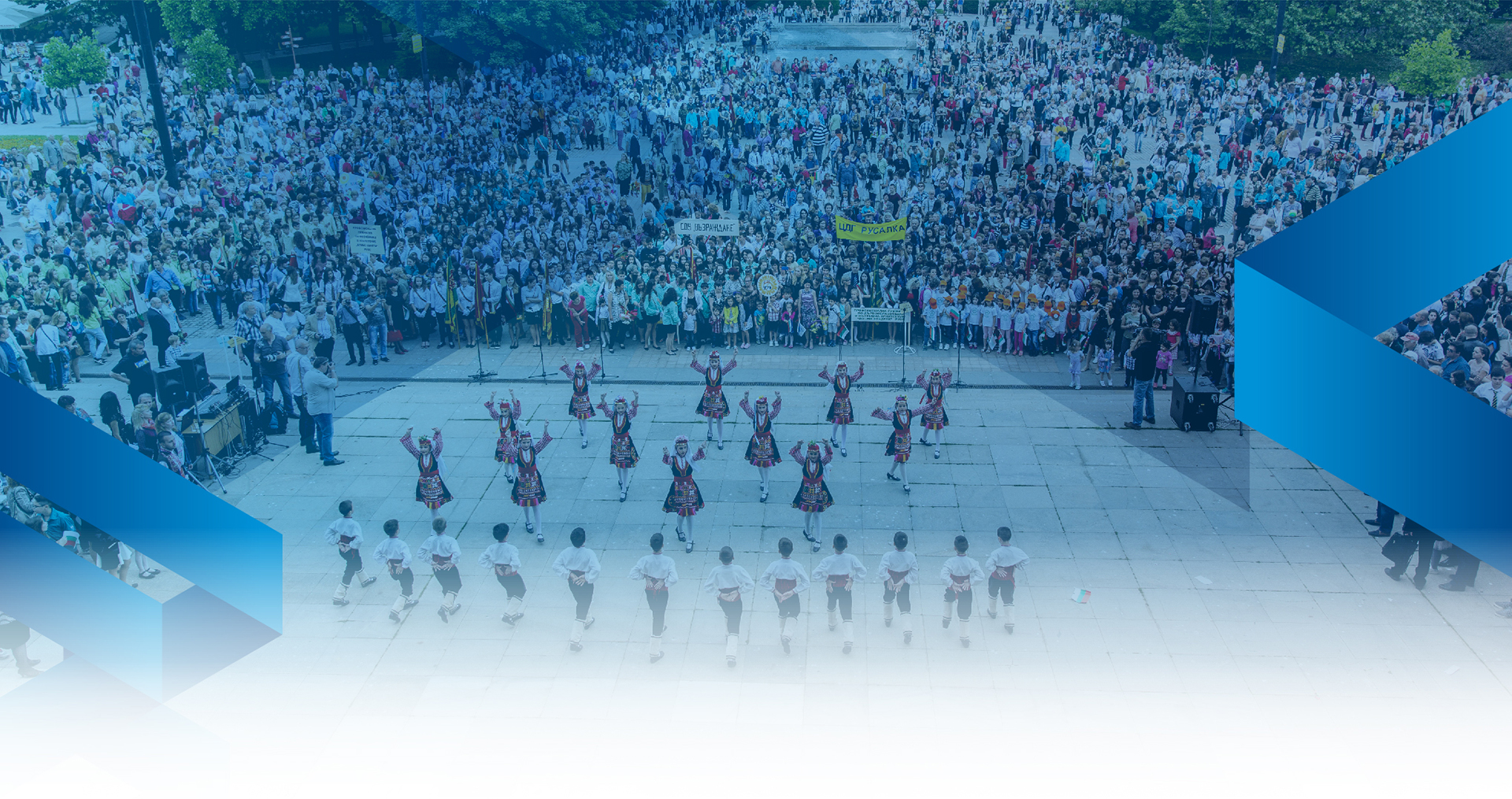 THE POWER OF
THE MANPOWER
HIGHLY EDUCATED AND
QUALIFIED PEOPLE
HIGHLY EDUCATED AND QUALIFIED PEOPLE
Ruse attracts people and businesses who are looking for good quality
of life and optimal cost levels. In recent years the economic
activities in the region experi- enced a steady growth, showing an increase of employment
rates and a decrease of unemployment. The employment rate almost equals the average
for the country, and the unemployment levels are lower than the national average.
There are opportunities for attracting employees from the neighboring
municipalities, as well as from the nearby regions, which have more
available labour resources.
One of the biggest advantages of the city are the highly educated and qualified
cit- izens. The percentage of people with higher education in working age is above the
average for the country and the city ranks second after the capital Sofia.
The comparatively short distances and the well maintained road network of Ruse are convenient for people who commute to work and live in neighboring regions.
Salaries in Ruse region have been increasing in the last few years.
The increase in the average gross salary in the private sector is between 7% and 12%
on an annual basis for the period 2018-2020. Despite the growth, it remains lower than
other economically well-developed regions in the country, which gives Ruse-located businesses
an addi- tional competitive advantage.
Average monthly gross salary in Ruse region
in the private sector (EUR)
Average wage levels in some of the significant sectors
of the local economy
According to NSI data, in 2019, the cost of the employer
per hour worked by an employee was an average of € 5.35
distributed in the following way:
social and health insurance – 15.01 %;

other social costs and allowances – 1.54 %;

social expenditure tax – 0.02 %.
In the recent years, the preferences of the employees in Ruse
are changing and their main focus is no longer on wages only.
Social benefits such as the possibility for re- mote work
and flexible working hours, professional development,
dditional health insurance and number of days paid
annual leave, discount cards for products and services are
becoming of greater importance.
INVESTMENT PROFILE
OF RUSE MUNICIPALITY
You can see the full catalog here: