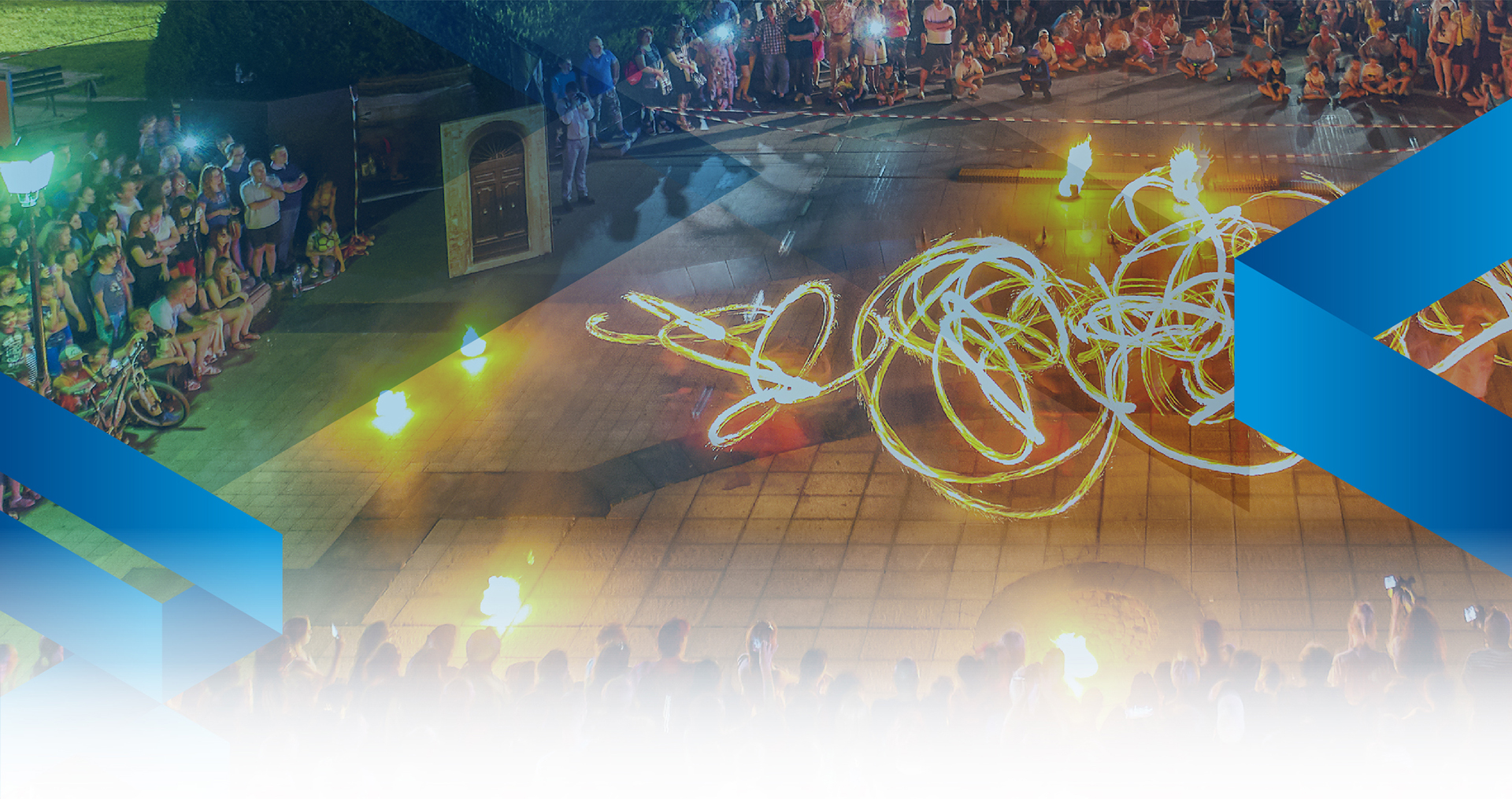 INTERESTING STORIES AND
RICH CULTURAL LIFE
A MAGNET FOR TOURISTS
Ruse tells stories which attract tourists
and make it a recognisable destination for
the cruise agencies.
The Rock-hewn Churches of Ivanovo are included in the UNESCO World Heritage list
and the Basarbovo rock monastery is situated near the city. The beauty of the Danube
coast and the preserved biodiversity of Rusenski Lom Nature Park are yet another
attraction for tourists and travelers.
There are hotels, restaurants and cultural attractions con- centrated in the city and its surroundings,
which are no- where to be found in the neighboring municipalities. More than 70
are the registered places for accommodation, and over 70 restaurants offer a variety of regional,
national and foreign cuisine. Guests of Ruse can enjoy wines from the Northern
wine region. The Tourist Information Centre is at the convenience of the city's visitors
Ruse is an inspiration for writers,
artists and musicians.
There are annual events like the international festival "March Music Days",
theater festivals and literature events. The cultural and creative dynamics
of Ruse is enriched by the famous "Sava Ognyanov" Theater, State Opera-Ruse,
Regional Library "Lyuben Karavelov", Regional History Mu- seum,
Ruse Art Gallery, State Puppet Theater, Cultural club, Municipality youth centre,
and the events they organise.
INVESTMENT PROFILE
OF RUSE MUNICIPALITY
You can see the full catalog here: